Flagstaff Pride Welcomes You!
On behalf of the Northern Arizona Pride Association board of directors and our Sponsors, we are excited to welcome everyone to the
17th Annual Pride in the Pines Festival June 15th!
And introducing 
The Humphreys Music Festival-Community United
Sunday June 16th!
-Saturday June 15th-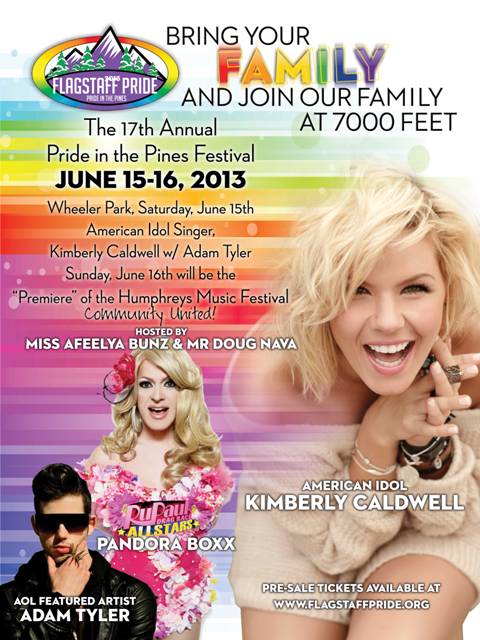 -Sunday June 16th-
Pride remains a growing and important annual event here in Flagstaff, both as a celebration of our identity and as a symbol of our continued struggle for equality. We are proud of what we have accomplished and look forward to many more years of welcoming everyone to Pride in the Pines! And now the Humphreys Music Festival! This two day festival is going to be EPIC!
A special thanks goes out to all of our volunteers, sponsors and board members for all the time and effort they have put in to make this event possible. We also would like to especially thank the City Of Flagstaff for supporting Pride in the Pines & our new Humphreys Music Festival and making it truly a community event.
---